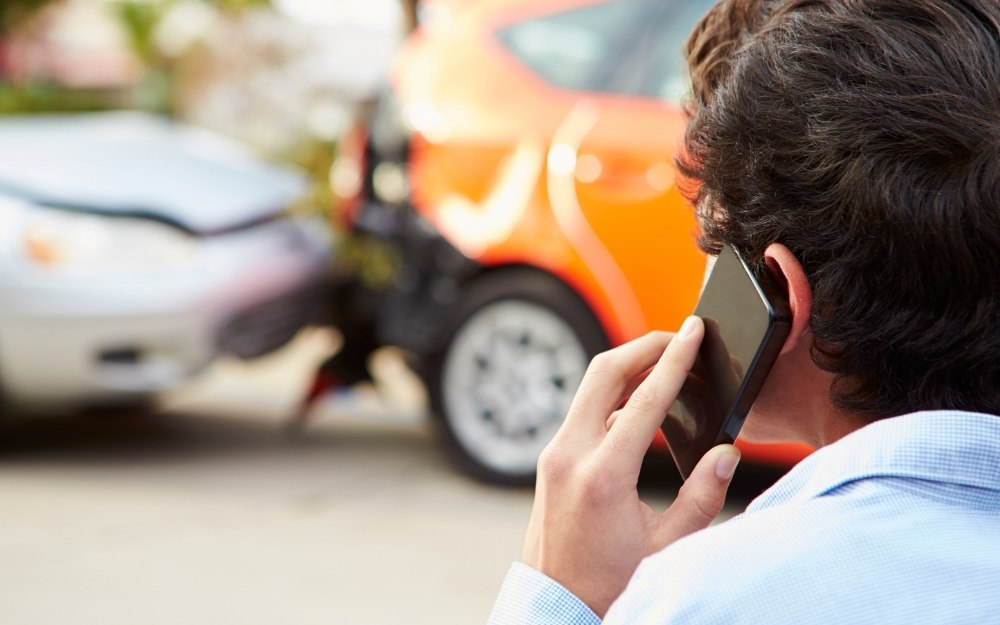 Under NSW's Compulsory Third Party (CTP) insurance scheme, anyone injured in a motor vehicle accident can make a claim for benefits if they are injured or suffer financial loss as a result of the incident, whether they were at fault or not. This includes drivers and passengers, motorcycle riders and passengers, cyclists and pedestrians.
In regard to CTP claims in NSW, it's important to distinguish between claims for accidents that occurred before 1 December 2017 and those that happened after that date, when the Motor Accident Injuries Act 2017  ('the Act') came into effect.
This Act introduced statutory benefits – income support payments for those injured in an accident who lose earnings as a result, in the first six months after the accident. After six months, income support payments end if your injuries are assessed as minor and you were at fault or mostly at fault for the accident.
In this article we'll provide more detail on how to make a CTP claim, including what you can claim for. The guidance of expert compensation professionals such as Gajic Lawyers should be sought if you have any questions or concerns about this process.
The CTP claims process
As with any claim for compensation, strict time limits apply to CTP claims.
To receive weekly income payments from the date of the accident, you need to make a claim within 28 days of the incident. To do this you need to get the details of the other vehicle/s involved in the accident, report the incident to police and obtain from them an event number to give to the insurer. You should also see a GP for medical treatment and obtain a certificate of fitness for work. The CTP insurer can approve the costs of early treatment whether or not you later make a full claim.
Additionally, you should notify the insurer of the at-fault vehicle or use the State Insurance Regulatory Authority's ('SIRA') Online Claim Notification form to begin your claim. In order to find the insurer of another vehicle, provide the registration plate number of the vehicle to CTP Assist Service on 1300 656 919.
If you can't submit a claim for weekly payments within 28 days, you have three months from the date of the accident in which to lodge a claim for weekly payments, which if approved will commence from the date of submission of the form.
Within three months of the date of the accident, you can make a full CTP claim by lodging the documents mentioned above with the insurer of the at-fault vehicle. This claim is for personal injury benefits where you require treatment for your injury (either physical or psychological) beyond the initial treatment agreed to by the insurer.
If this claim is accepted, the insurer may have to pay for all reasonable and necessary expenses arising from your injury, including:
Medical, dental and pharmaceutical expenses;
rehabilitation and treatment expenses (like physiotherapy);
the cost of travelling to and from appointments;
support services (i.e. personal care and domestic help), in some cases.
The full claim may also cover past and future lost earnings, and an amount to acknowledge your pain and suffering as a result of the accident.
What happens once you've filed your claim
Once a claim is submitted to the CTP insurer, it has four weeks to assess the claim for income payments in the first 26 weeks after the accident, or three months for income payments after 26 weeks. It may request additional information in order to do so.
The size of the compensation pay-out you may be entitled to will depend on whether your injuries are classified as minor or non-minor, and your whole person impairment ('WPI') – a measurement of the severity of your injuries and the extent to which they impair you on a percentage scale.
Minor injuries are defined as a soft tissue injury or a minor psychological or psychiatric injury (that is not a recognised psychiatric illness).
A non-minor injury may mean you can claim compensation for medical expenses and commercial domestic care for life; weekly payments for up to five years; and proceed with a common law damages claim.
Disputes and legal advice
If you disagree with the assessment of a CTP insurer about the extent of your injuries, for example, you should first ask the insurer to conduct an internal review about its decision within 28 days of that decision.
If you remain unhappy after that review, SIRA's Dispute Resolution Service will conduct a Merit Review of the assessment if you apply within 28 days of the insurer's internal review decision. A review of this decision is also possible.
For all of the steps noted above, legal advise is highly advised. Making a CTP claim can be a complex and stressful process requiring the accurate collation of evidence supporting your claim and tight time frames in which to do so.
By entrusting your claim to expert compensation law firm, Gajic Lawyers, we can ensure you receive the benefits you're entitled to in order to help your recovery in a timely manner. Our friendly, trusted professionals have an admirable track record in dealing with CTP insurers in order to get our clients the best possible result. Call us today on 0298905885 for a case evaluation.